Sideshows
Lollapalooza Chile 2019
Durante el 29, 30 y 31 de marzo Lollapalooza Chile inundará Santiago con música por noveno año consecutivo. Y si esto no fuese suficiente, una serie de conciertos descolgados extenderán los festejos.
El miercoles 27 de marzo comienzan los fuegos pre-Lolla con Vicentico, ícono del rock latinoamericano y que aprovechará su retorno en solitario a Chile para tener un encuentro propio con su amplia fanaticada local en Teatro Caupolicán. A pesar de su vasta trayectoria y relación con el público criollo, este show será la preparación para su primera incursión en Lollapalooza.
Greta Van Fleet, el acto rockero más comentado del 2018, mostrará su explosivo disco debut 'Anthem of the Peaceful Army' en el Teatro Caupolicán el 28 de marzo. Dignos continuadores de la tradición rockera de Michigan, EEUU, será un lujo poder ver en solitario a una de las cartas de futuro del género. Con cuatro nominaciones a los próximos premios Grammy, llegan a Chile como una parada más en su camino al estrellato.
También, el jueves 28 de marzo habrá acción para todos los gustos y repartido por distintos puntos de la capital. El Teatro La Cúpula tendrá la inesperada chance de acoger la elegancia escocesa de Snow Patrol, en el que resultará ser su segunda presentación en el país, a siete años de su recordado debut en el Teatro Caupolicán. Lo hacen con un nuevo álbum bajo el brazo, "Wildness", séptimo título en su discografía.
El lunes 1 de abril, con el evento principal en el Parque O'Higgins ya finalizado, será la oportunidad para Ziggy Marley de lucir su etiqueta con una presentación en extenso, en que podrá revisar sus éxitos como "Love is my religion" y "True to myself" y combinar algunos clásicos de Bob Marley. La familia real del reggae desplegará la mística con uno de los suyos en el Teatro La Cúpula.
El mismo lunes 1 de abril, Years & Years va por su propio carnaval en el Teatro Teletón. Con su prometida aparición en el festival el sábado 30 de marzo y este concierto en solitario. Además del amplio archivo de hits de su disco debut "Communion", mostrarán sus mejores cartas de su segunda entrega "Palo Santo", editado a mediados de 2018.
El martes 2 de abril Foals sacudirá el piso en el Teatro La Cúpula. Una de las bandas británicas más importantes surgidas en la última década y uno de los grandes actos en vivo que ofrecerá la novena edición de Lolla, gracias a unas letras y a un sonido que combina tensión y melodía, y que convierte en épicos los arreglos de temas como "My Number" o el mencionado "Mountain At My Gates". Los británicos están ultimando los detalles de su quinto álbum de estudio, que está previsto que se publique en 2019.
---
Venta de Entradas en Punto Ticket y puntos de venta físicos en Tiendas Hites y Cinemark.
Inicio de venta de entradas 🎟
19 de diciembre, mediodía 👉 Ziggy Marley, Snow Patrol, Foals.
7 de enero, mediodía 👉 Vicentico, Geeta Van Fleet y Years & Years.
Beneficios exclusivos con tarjetas de crédito del Chile:
– 20% de descuento
– paga con tarjetas del Chile 3, 9 y 12 cuotas sin interés
– paga hasta un 25% del valor total con Dólares-Premio
*máximo 6 entradas por cliente, hasta agotar stock.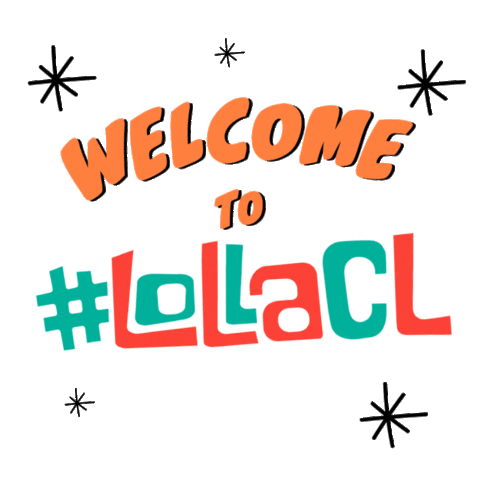 Vicentico
Greta Van Fleet
Snow Patrol
Ziggy Marley
Viernes 29
Sábado 30
Domingo 31